Today is a holiday, Martin Luther King day….
I knew it was a holiday. I even knew that the local schools had the day off, I just never thought to cancel school. Imagine my children's disappointment when they realized this home school mom intended to proceed with class as usual.
Well, at least I intended to hold class as usual.
I was faced with my first line of opposition last night at bed time…..
Then again this morning when everyone was too tired to get up at six am…..
When they did get up this morning I decided we would observe this National Holiday and cancel class today just like the local schools. Yep, no school and no learning for today!
The children started the day with a game they invented called "big fat butt"…yes I know, such originality is sure to attract attention from Milton Bradley or Mattel.
To play this game you must have an older sister folding a basket of bed sheets so that you have quick and easy access to a queen size fitted sheet, then you have to choose a person to be "it", this person must wrap the corner of the fitted sheet over their head so that only their face is showing, next you will need at least four siblings to hide under the sheet making the "big butt" of the game. These four siblings must be brave enough to run after the person who is "it" while under the sheet, creating a blind game of chase, as the person who is "it" rips and roars through the house maneuvering and swinging/flinging small children as they run blindly after the person who is "it" (this game is not for the faint heart-ed). The person who is "it" the longest without being stopped by an adult,a teen sibling or an unfortunate chance meeting with a wall or a piece of furniture is the winner. The child caught being "it" when the game is brought to a stop is the obvious loser.
To play this game all players must understand it may end quickly, and no matter how much you promise that no one will get hurt you will be asked to abandon the game indefinitely. Aside from the obvious hazards of potentially being knocked out, this game also has hidden hazards which include the potential of being re-routed in your activities, as well as being given additional chores.
Next on our no-school day the children were escorted outdoors and given rakes. What better way to use penned up energy than to rake the yard. The rakes seemed to have been abandoned quickly upon the first sighting of what appeared to be a family of snails. The next thing I knew I was being asked to Google "how to create a natural habitat for snails", apparently the yard is not natural enough and now my children have made this a personal project. They also seem to have forgotten that I said no learning (wink wink)……the raking project was put on hold for a bit as five children collected snails and created a habitat.
Once the impromptu science lesson was over the boys went back to raking, and the girls migrated indoors for a formal tea party. Princess dresses and fairy wings were required. They each used the most charming etiquette as they discussed all sorts of fairy princess topics.
After tea, the fairy wings were discarded as the girls ran to once again join the boys outside to help rake up piles of pine straw…..
As I type this they are all out there working together one with a blower making mountains of pine straw while the others have an old bed sheet raking the mountains onto it then dragging it down to a burn pile. For now they are all laughing and playing as they work. Their laughter is reaching my ears through the open windows in the kitchen,and it is a sweet sound!
It has been so good to have had a relaxed day! This morning when I cancelled our "previously scheduled day" I thought I would feel as if we were behind schedule, but instead I actually feel that the day has offered us a good bit of learning experiences that we would have missed had we pursued our regular routine. Even the older girls learned on their day off, one was busy learning the ins and outs of having an Ebay store, while the other one worked on projects inside and around the house.
I have to say that although the children did not opened a school book today I think they have all accidentally learned a good bit, laughed a whole bunch, and made a few memories.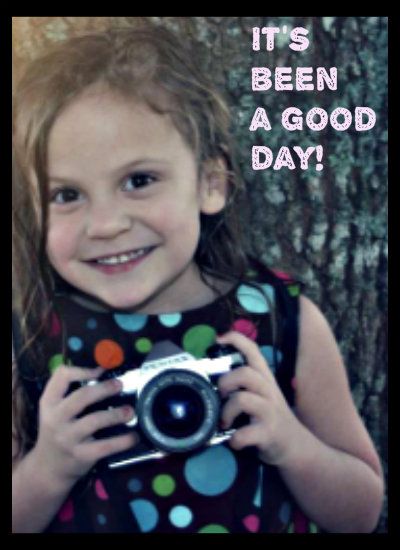 Comments
comments